2019 LEXUS ES 300 REVIEW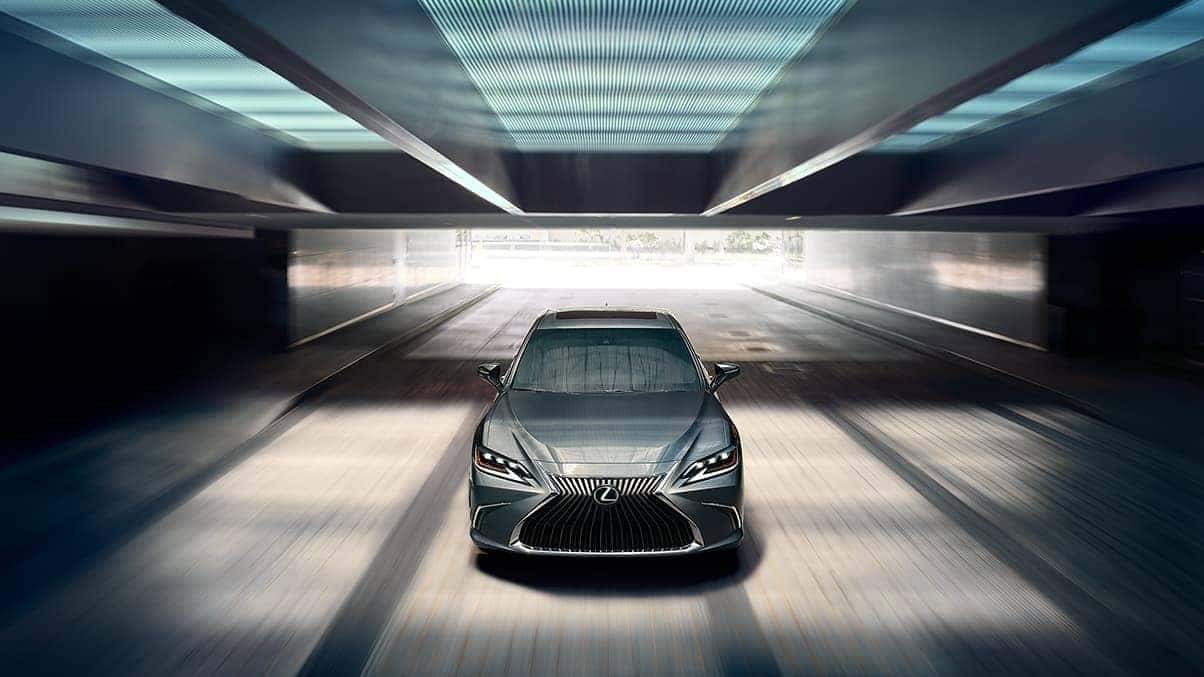 The newly released Lexus ES300 has been redesigned from the ground up with a number of new, innovative features. The Lexus ES300 was already known for its inherent elegance and luxury, and Lexus improved on all of these aspects in 2019. Plus, they added several technological features that have broadened the audience to which Lexus appeals.
One of the major components that were redesigned in the 2019 Lexus ES300 is the hybrid powertrain. For the fourth generation of this element, Lexus included a 2.5-liter I-4 backed by a CVT, a drive motor, which consists of a powerful 29.1-kW-hr nickel-metal hydride battery pack located underneath a seat, as well as a generator motor. Because Lexus moved where they originally placed the battery pack, the trunk now boasts 16.7 cubic feet of storage space, which is extremely impressive for a hybrid vehicle.
The entire vehicle is rated at nearly 215 horsepower, which is a significant boost from its previous rating of 200 hp. Plus, the 2019 ES200h provides drivers with an EPA-rated 43 mpg in the city and 45 mpg on the highway. Since it weighs over 3,700 pounds, these numbers are incredible. For drivers, the engine in the ES300h offers a nice amount of zip and thrust, and on the highways, the Lexus quickly sped up. In all aspects, it did not feel underpowered. As an added bonus, when necessary, the gasoline engine is calm when it boosts the battery. In fact, whenever you are near top speed, the ES300h is surprisingly quiet.
As for the interior, the Lexus ES300h is wrapped in a number of luxurious materials. The center console and door panels are enveloped in plush, cushiony leather, and the seats are lined with NuLuxe perforated synthetic leather. These seats are 10-way adjustable, and if that is not enough, you can even purchase a trim level with 14-way adjustable chairs. Up front, the ES300h boasts a highly innovative instrument cluster with a mixture of pristine elegance and digital aspects. All in all, the Lexus ES300h boasts a deluxe, digital brain paired with an analog, elegant heart.
The Lexus ES300h is also shipped standard with loads of standard safety equipment. For example, your car will be packed with adaptive cruise control, emergency automatic braking, rear parking sensors, road sign assist, and automatic high beams. The Lexus ES300h can even detect and track bicyclists while you are busy driving through downtown streets. Blind spot monitoring is also available which will help you stay safe during your daily commute.
The Lexus even features a new fuel saving mode described as the Auto Glide Control. With this engaged, your ES300h will retain speed while coasting along the roads, and it will not experience an extreme slowdown like many other hybrid vehicles. This fuel-economic mode will continue to maximize your car's fuel consumption, and it will allow you to be conscious of the environment while driving.
Overall, the Lexus ES300h is an elegant option for consumers searching for the perfect hybrid SUV. The ES300h is best appreciated during a test drive, so be sure to stop by Lexus of Sacramento and experience it for yourself.