2019 LEXUS LX 570 – LOOKS GREAT DIRTY OR CLEAN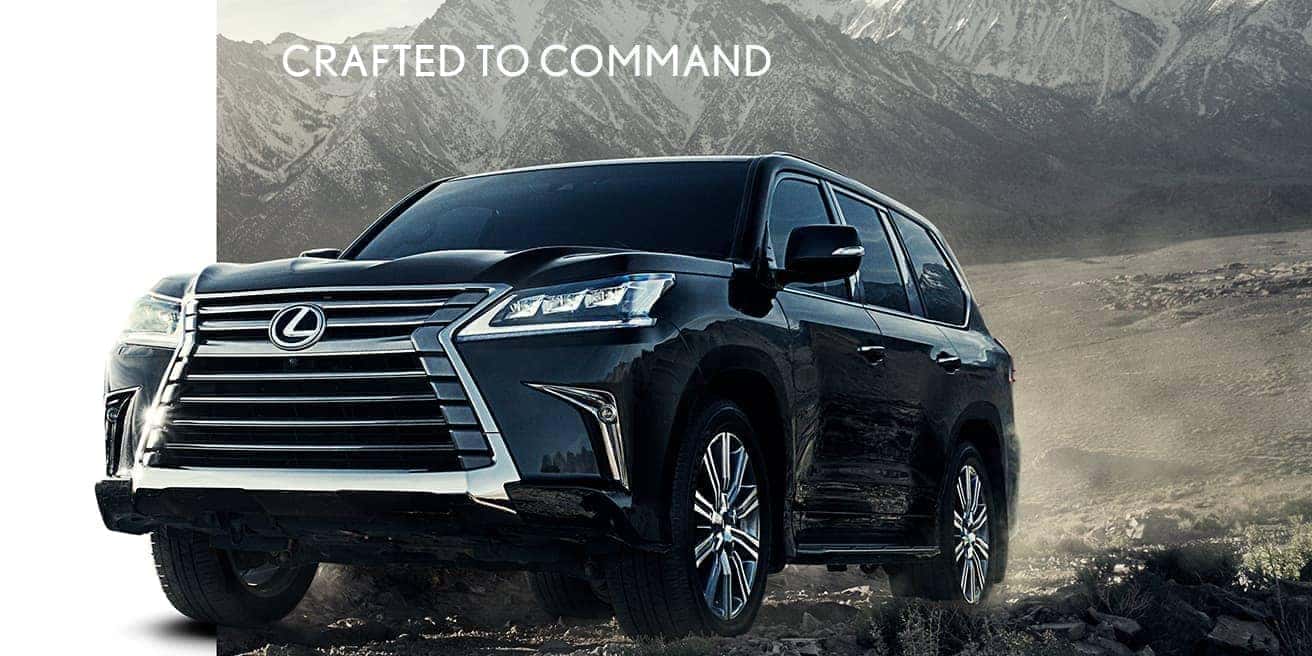 If your idea of an ideal weekend activity is to get out of Sacramento and get onto a trail in the hills, crawl some rocks, and play in the mud, and if you like to do it in style, then the 2019 Lexus LX 570 is the SUV for you. On the other hand, if your idea of a great weekend activity is having an upscale dinner at Firehouse or attending the latest production from Broadway Sacramento, then the elegant design and luxurious comfort of the Lexus 570 should be your chariot for the evening.
Rough and ready, or sleek and sophisticated? Actually, it's both. The flagship of the Lexus SUV lineup is a mashup of superior Lexus engineering, powertrain management, advanced safety and convenience technology, luxurious appointments, and that indescribable elegance that comes with the Lexus badge. It is, without question, a vehicle with unique capabilities designed for drivers with an adventurous side and an appreciation for excellence in design.
Packed with Features for Both Sides of Your Driving Personality
When you climb into the butter soft leather driver's seat and notice the multi-terrain driving system with driving modes named Rock, Rock and Dirt, Mogul, Loose Rock and Mud and Sand, you know you're not in an ordinary Lexus. Everything in the cabin tells you you're in a Lexus. The leather trimmed upholstery, the walnut trim and inserts, the three spoke steering wheel wrapped in leather, the 12.3″ navigation screen, the zoned climate control, and all the other convenience features that you expect in a Lexus are present.
On the exterior there are a few hints that maybe this ride is more than a beautiful, upscale people-mover, like the class-4 towing hitch receiver with revised tow hitch cover and the mud flaps. There are also other pieces that suggest maybe there is more to the 570 than what is available on most SUVs like crawl control with Turn Assist and Hill-start Assist Control (HAC).
The fact of the matter is, this luxury loaded SUV with its body-on-frame construction is just as at home on gravel, rock, and sand as it is on concrete. If you have a boat or some other toy that needs to be towed, the 570 can handle up to 7,000 lbs. What's more, it makes the process safer and easier with the standard panoramic view camera that helps with off road terrain and shows what the traffic is around all sides of the SUV.
Toss in a 5.7-liter V8 engine with 383 horsepower and 403 lb.-ft. of torque, 20″ wheels wrapped in impressive rubber, and an eight-speed automatic transmission with low gear crawl capability and you know you are in a special vehicle.
Tough Yet Elegant
As a daily driver, the 570 is an excellent example of the elegance and grace built into every Lexus design. The attention to detail and craftsman like finish of every element in the cabin is matched only by the Lexus technology on board. This is a vehicle you have to see to appreciate.
If a five to eight passenger SUV that runs wild in the woods and behaves civilly in town is your cup of tea, give us a call at Lexus of Sacramento today and let us arrange a personal test drive.