Lexus Genuine Parts vs Aftermarket - Don't Put Your Car at Risk
Lexus of Sacramento has been the go-to service center for Lexus owners all over the Sacramento area for years. Owners love our service. They love the fast, fixed-the-first-time results, the ease of setting an appointment, the transparent communications with service reps, and most of all, they love the fact that they can trust us.
This reputation is largely the result of the extraordinary work of our experienced, certified, service technicians who use the latest Lexus diagnostic technology to get a problem resolved and the vehicle back to optimal performance. They understand that a Lexus is an exceptional machine and that its systems can be exceptionally complex...and that's why they only use Lexus Genuine Parts.
Generally speaking, aftermarket parts are less expensive than Genuine or Origi...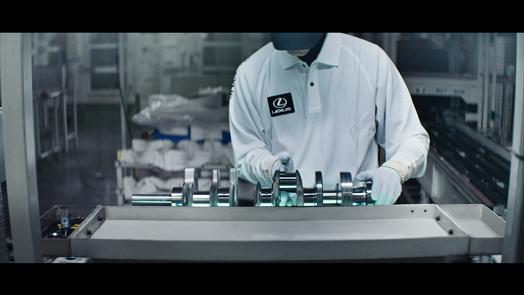 The 2019 Lexus ES 350 - The Kentucky Touch
Kentucky is known for its thoroughbred racing and smooth single barrel bourbon. But it's about to become famous as the home of some incredibly talented car builders as well. Our team of craftspeople building the new 2019 Lexus 350 in our Georgetown, KY plant, are producing a luxury sedan that's going to dazzle that market segment.
The 2019 Lexus ES 350 is built on the all-new Lexus Global Architecture platform that enables the Kentuckians to craft a version of the luxury sedan that is longer, lower, and wider than before, with wheels pushed closer to the corners. The net result is a more rigid chassis with outstanding handling performance. Toss in a 3.5L V6 tuned to deliver 50 more horsepower than last year and pair it with an 8-speed transmission and you have a sedan with distinctively s...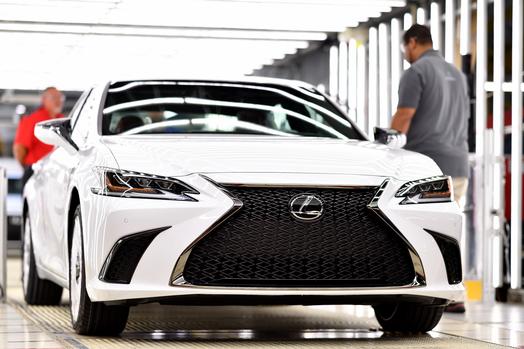 Move Over Mustang - The 2019 Lexus RC F is Coming Through
It's hot, sleek, packs 467 horses, has a top track speed of 168 mph yet everyone insists on calling it a luxury coupe. Somewhere, deep inside every 2019 Lexus RC F CPU there's a chip that is screaming "Are you blind? I'm a sports car." The chip might be right, but the cornucopia of luxury features, phenomenal fit and build, and the Lexus commitment to perfection, overwhelm even the most impressive performance elements of the RC F.

The 2019 Lexus RC F is the perfect blend for the discriminating driver who demands exceptional performance and handling, but also enjoys the comfort, convenience, and exclusivity of a luxury vehicle. If this is you, then you should seriously consider arranging for a test drive at Lexus of Sacramento. The RC F is something of a rare bird in the Lexus inventory, so...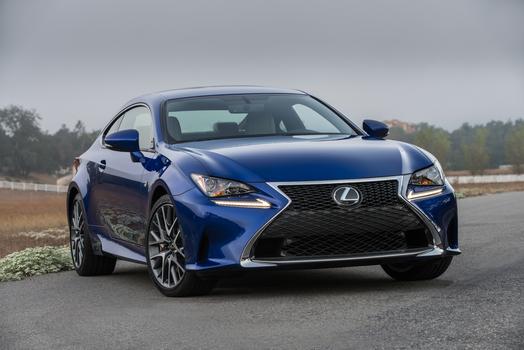 Lexus to Begin Recall Repair Process in August
Earlier this year, Lexus announced a recall on roughly 115,000 vehicles in the United States due to a potential risk of fuel leaking in the fuel injection system. The cause has been narrowed down to a faulty diaphragm in the fuel delivery pipe whose material can harden and crack over the years potentially allowing some fuel to escape. While there have been no reported incidents of fire, Lexus is taking no chances with the safety of their customers and will begin repairs on affected vehicles in August.
The vehicles involved are all equipped with the 3.5L V6 gasoline engine and include:

• 2006 through 2013 - Certain IS350 models
• 2010 through 2014 - Certain IS350C vehicles
• 2007 through 2011- Certain GS350 and GS450H vehicles
The repair process involves replacing the fuel deli...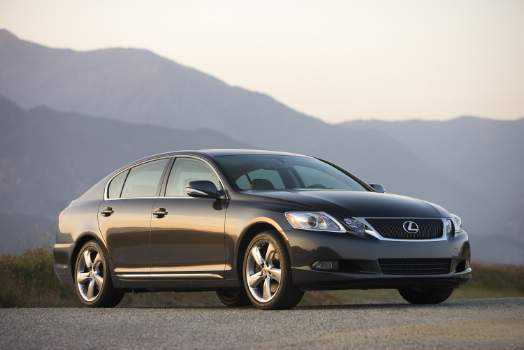 2019 Lexus UX - The Best Gifts Come in Small Packages
It has been a while coming, but Lexus of Sacramento is delighted, and excited, that the first Lexus subcompact crossover, the UX, will be making its debut this December. Small crossovers are exceptionally popular, and we are confident that the new UX200 and UX250 will be game changers for drivers who appreciate excellence and have to navigate (and park on) the streets of Sacramento.
Not surprisingly, the UX follows the Lexus design trend of a head turning exterior and a subtle, upscale, interior filled with intuitive technology. Still, this vehicle will captivate even the most jaded Lexus enthusiast. They won't be in our showroom until December (are you Christmas shopping yet?) but we think it's appropriate to share some of the features that will make this crossover a superstar in the lux...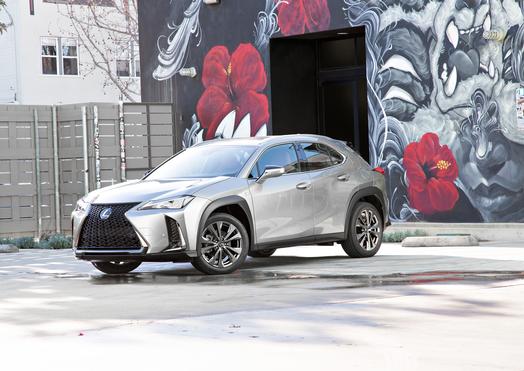 Lexus 'Fast as H" Campaign Delivers Hybrid Performance
As necessary and impressive as the evolution of vehicles to hybrid technology is, the movement remains a target for naysayers and those looking to make an easy joke. What is more concerning, however, is that the impact of those striking down the ever-advancing products could be holding back sales - that is, keeping people from making the jump to an energy-efficient car or truck.
That's where Lexus comes in.
After concluding that American consumers envision hybrids to fall short in terms of performance and style, the Toyota-owned automaker has recently launched a new marketing campaign called Fast as h, meant to show just how good, and cool, owning a hybrid can be.
The campaign is centered around a new television advertisement that is set to air during network and cable sporting events, dur...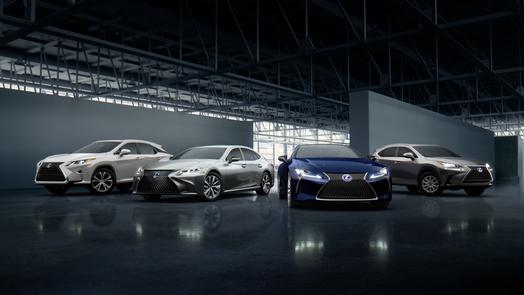 Seven seat RX model perfect for families, those craving space
Are you in the market for a Lexus hybrid but need some extra space for your family? If you are, Lexus is about to you a very happy customer.
With the launch of the Lexus seven-seat RX350L, a longer bodied RX 350 by 4.3 inches, the automaker now has a stretched version of one of its more popular models. Perhaps its biggest selling point, the RX350L can haul up to seven passengers with the option of standard seating with a middle-row bench seat or with six middle-row captain's chairs.
The vehicle is "perfect for families who want a premium self-charging hybrid but who require that third-row seating for children and still have room in the boot for luggage and all that comes with a bigger family," said Ian Corbett, head of Lexus Ireland, speaking in a press release about the Irish counterpart...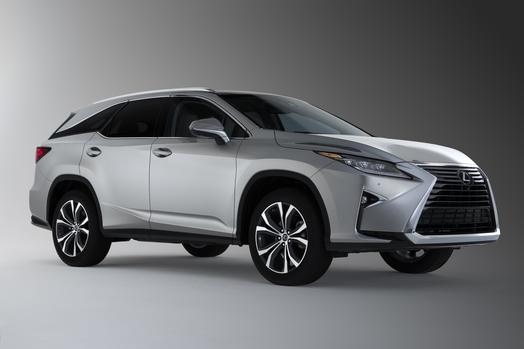 The All-New 2019 Lexus ES
With the Lexus brand comes many adjectives - Luxurious. Sleek. Powerful.
One word especially comes to mind when describing the brand-new 2019 Lexus ES - Bold.
Without a full redesign since 2013, it was time for the ES to get a facelift, as many of its brethren vehicles have recently. Lucky for consumers, this final product will be ready just in time for the 2019 model year.
With a first look toward the car's front end, wider headlamps have been added including three light clusters instead of the previous two. Body modifications match this move toward the sport end including a lower hoodline, enlarged spindle grille, and vertical hood slats that provide a unique twist when viewing the vehicle head-on.
In the rear, triangular taillights have replaced an outdated build, along with rounded ...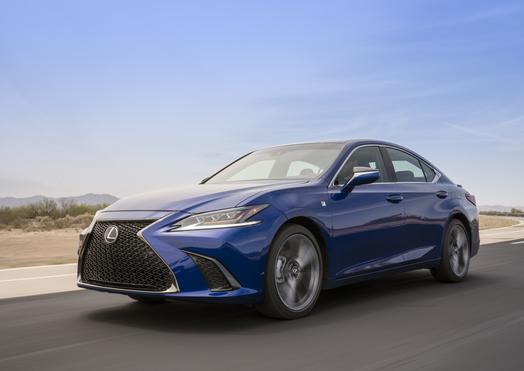 Lexus Looking Ahead to Car-to-Car Communication
With each passing year, automakers around the world are putting their best foot forward in the race to provide consumers with the safest possible vehicles. Some of the more visible innovations throughout over time have included blind spot monitoring, rearview cameras, and corrective/automatic braking and steering. While it's safe to say that countless accidents have been thwarted by these developments alone, another potential industry-changing debut is on its way.
Toyota, Lexus' parent company, announced recently that some of its models will come equipped with 'vehicle-to-vehicle' communication technology that will allow its vehicles to "talk" to each other and their surrounding environments. The Dedicated Short-Range Communications system is expected to debut by 2021 in both Toyota and Le...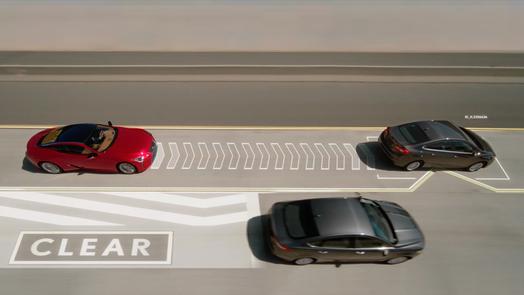 The Spring L/Certified Sales Event at Lexus of Sacramento
With summer approaching in the Sacramento area, what better time to find yourself in a brand new Lexus? If you just thought "you're right!" to yourself, we are here to help with a few reasons to visit your friends at Lexus of Sacramento today.
The Spring Collection L/Certified Sales Event is going on now!
For the next two months, take advantage of special offers on L/Certified models, exclusively at Lexus of Sacramento. Receive 2.9% APR up to 60 months on IS, IS F, ES, ESh, RX & RXh models. The included warrantee is up to six years, unlimited mileage (this covers more than just oil changes, includes regular maintenance services both minor and major!) Through taking advantage of this with four services in two years, you could easily save up to $2,000. No need to pinch yourself, this is...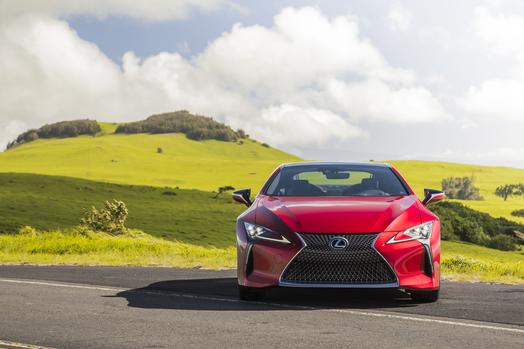 Lexus Enhances the Driving Experience with Lexus Apps
The automobile's purpose has always been to transport occupants from Point A to Point B, and while that objective remains some 130 years after the car's advent, the industry has seen drastic changes since - power steering, anti-lock brakes, and power windows/locks. More recently, applications have transformed our cars into everything from a mobile office to the most comfortable of travel cockpits.
Lexus has put its spin on the app game, and we've picked five crucial breakthroughs that make owning and driving luxury even more gratifying. Let's take a look below.
Lexus Drivers App: The Lexus Drivers app offers the personal service owners have come to expect from their manufacturer, all through the screen of a phone or tablet. Educational videos, reward programs, and local events are just the...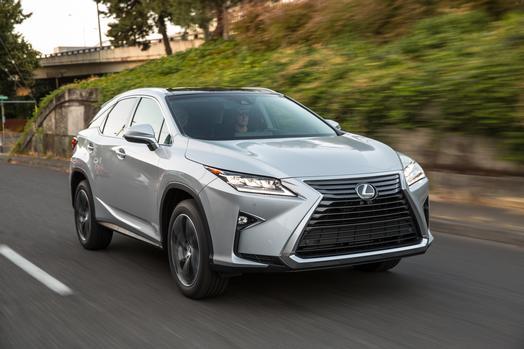 Check Your Lexus for Optimum Performance with the Change of Seasons
To many, spring signals the return of baseball, the revival of an outdoor exercise regimen, or a good time to kick off that big home improvement project. For many Lexus owners in the Sacramento area, however, the arrival of a new season is all about one thing: driving.

With road trips and sun-kissed freeway drives on the horizon, there's no better time to ensure your vehicle is at peak performance, and most importantly, free of potential safety hazards. Whether you're driving a new Lexus or an older model, we've included five important items to focus on before you hit the road.

All about the fluids

Depending on your vehicle, oil type, and service schedule, the spring solstice might be just the time to ensure that your engine is healthy, complete with a fresh oil change. Just as important, be...