CHECK YOUR LEXUS FOR OPTIMUM PERFORMANCE WITH THE CHANGE OF SEASONS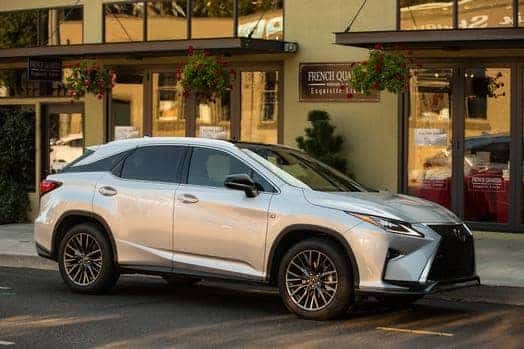 To many, spring signals the return of baseball, the revival of an outdoor exercise regimen, or a good time to kick off that big home improvement project. For many Lexus owners in the Sacramento area, however, the arrival of a new season is all about one thing: driving.
With road trips and sun-kissed freeway drives on the horizon, there's no better time to ensure your vehicle is at peak performance, and most importantly, free of potential safety hazards. Whether you're driving a new Lexus or an older model, we've included five important items to focus on before you hit the road.
All about the fluids
Depending on your vehicle, oil type, and service schedule, the spring solstice might be just the time to ensure that your engine is healthy, complete with a fresh oil change. Just as important, be sure to inspect the engine compartment and reservoirs for any leaks, traces of dirt or metal shavings, or evidence of fluid breakdown. It might only take a few minutes to check, but a smooth-running engine is paramount in Lexus cars.
Tires: tread and inflation
A tire's air pressure fluctuates with the temperature, but did you know that air is steadily leaking regardless of how hot or cold it is? While it's common to inflate your tires twice per year, a spring check is especially recommended due to the potential for unpredictable temperature swings.
Be sure you have enough tread left by performing the penny test. Place a penny with Abraham Lincoln's head facing down into the groove of your tires – if his head is not covered at all by the tire, the tread is worn too low and the tires need to be replaced.
Give me a brake!
If you notice squeaking or grinding noises under braking, it's time to bring your Lexus in for a professional brake check, performed by our Lexus Factory-Trained Technicians. The same can be said if your car pulls to one side, or if you find yourself pushing the pedal down further to stop at a red light. The importance of having strong, reliable breaks in any season cannot be overstated.
Before it becomes a problem, check your battery
Cooler weather can be hard on your Lexus' starter and alternator, meaning the battery has to work overtime to get the engine going. Before you're left in a bind with a car that won't start, check your battery's charge and be on the lookout for any hiccups or issues during the start-up process.
Stay cool with impeccable air conditioning
Did you know that in addition to keeping you cool, your Lexus' A/C system also helps keep your engine cool in the hot summer months? If you haven't used yours recently, it's recommended to run it on full blast for 10-15 minutes, ensuring that any odors subside and that your vehicle gets cold relatively quickly. After all, you're going to want this feature working perfectly by summer.
While some of these checks can be performed with a trained eye, ear, and nose right in your driveway, it's always a good idea to visit Lexus of Sacramento, where maintaining the best level of performance, safety, reliability, and resale value is our priority. To schedule your springtime service, call us at (877) 934-2546.