COMPARISON OF 2019 LEXUS VEHICLES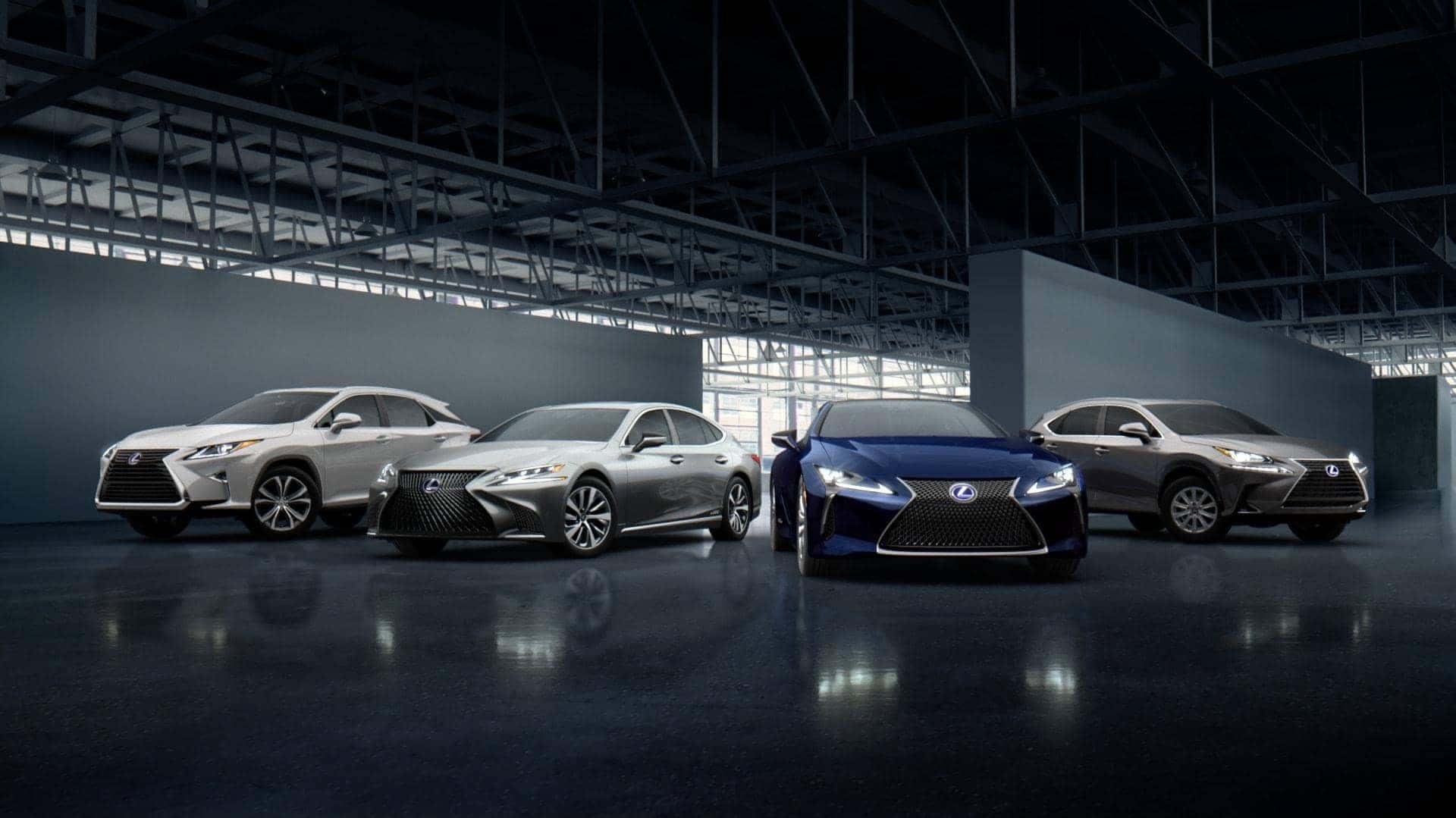 This year, Lexus has a competitive lineup of vehicles for different tastes, budgets, and needs that should have something to satisfy nearly everyone. With so many models to choose from, a quick overview might help you make your choice a little bit easier.
In terms of sedans, Lexus offers three lines: the IS, the ES, GS, and the LS. The ES, offered in both rear and all-wheel drive, as well as 4 cylinder and V6 options (and a hybrid!) is Lexus' model aimed at the daily commuter. Depending on your climate, the all-wheel-drive models give it the traction to commute on ice, but the power delivery to be fun on the weekends.
The ES comes with a slightly sportier V6 than the IS, and the more aggressive styling to go with that extra power. Again, a hybrid option is available for the environmentally conscious driver. In this line, the ultra-luxury ES300h surrounds the driver in all the supple leather and glossy screens you could ask for, all with 0-60 times that would make some supposed sports car drivers blush.
The GS offers even more engine options, from a perky four-cylinder to a high displacement V8 meant to turn heads and burn rubber. Again, the focus here is a dual one- Lexus wants you to be comfortable in your sedan…while having a seriously fun driving experience.
The most powerful sedan, the LS, though available in a hybrid, really shines with the 3.5 liter V6, putting 416 horsepower to the rear wheels. The LS does this with updated, sporty stilling that makes it look as fast, and as luxurious, as it really is. The interior is impeccable, as one would expect from Lexus.
This sheer proliferation of options continues in the SUV branch. The crossover UX gives just a little more room inside than the sedans, without sacrificing either the performance or the sporty looks. Slightly larger is the RX, offering a third row of seating and angular features. The midsize SUV, the NX, comes with the prospect of a turbocharged V6. Largest of all, the GX offers truly premium interior and commuting prowess, with the possibility of some reasonably serious off-roading in style.
If seating isn't an issue, but speed is your passion, the RC and LC coupes offer a lightness in handling with Lexus quality that stand out from the usual coupes at car meets, race days, and board meetings. The RC 350F, in particular, is tuned for a track experience, but is still drivable on city streets. In fact, any of the F models promise fun that almost makes you feel guilty for being so comfortable.
Overall, Lexus has a massive lineup of vehicles that give owners the freedom to choose and customize their preferred driving experience. This guide can be a good start, but nothing will replace a test drive of a few of your favorites.