LEXUS ENHANCES THE DRIVING EXPERIENCE WITH LEXUS APPS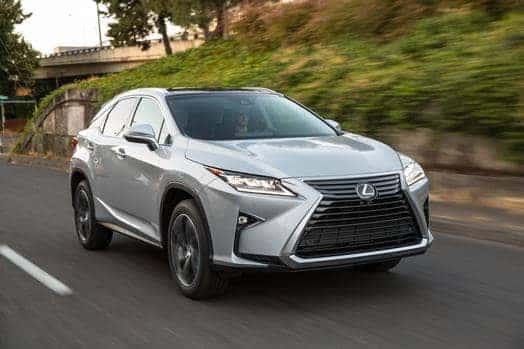 The automobile's purpose has always been to transport occupants from Point A to Point B, and while that objective remains some 130 years after the car's advent, the industry has seen drastic changes since – power steering, anti-lock brakes, and power windows/locks. More recently, applications have transformed our cars into everything from a mobile office to the most comfortable of travel cockpits.
Lexus has put its spin on the app game, and we've picked five crucial breakthroughs that make owning and driving luxury even more gratifying. Let's take a look below.
Lexus Drivers App: The Lexus Drivers app offers the personal service owners have come to expect from their manufacturer, all through the screen of a phone or tablet. Educational videos, reward programs, and local events are just the beginning of what one will find inside. Looking for Lexus-affiliated hotels, retailers, or even wineries? Yes, those are included too. Essentially, if you are looking for how-to information on your vehicle, or trying to find somewhere to drive it to, it'll be found in Lexus Drivers.
Lexus Enform App Suite: Think of the Lexus Enform App Suite as your personal dashboard – in your car. Complete with the ability to pair with the most popular apps to your fingertips, your Lexus driving experience just got a lot more connected. Yelp, IHeartRadio, and Pandora are just a taste of what Enform can bring to your vehicle. The suite is also built with Fuel Prices, Sports, Stocks, Traffic, and Weather apps.
Lexus Enform Remote: The Lexus Enform Remote mobile app allows you to lock and unlock doors, find your vehicle in a crowded parking lot, monitor guest drivers, and start your engine remotely. Want to get your climate control settings just right before getting in? You bet, this app has that ability, too. What is even better – the Lexus Enform Remote mobile app is complimentary for the first year of Lexus ownership. And trust us, you're not going to want to give it up once you've used it.
Service Connect: We all want our vehicles to run at its greatest capacity, and Service Connect allows Lexus owners to keep their cars doing just that. Complimentary for up to 10 years, Service Connect offers updates on everything from fuel levels and mileage to maintenance alerts and customized vehicle health reports (viewable on desktop, tablet, or phone). Service Connect also offers an option that allows your dealer to contact you when maintenance is required, instead of the other way around. How's that for service?
Safety Connect: Also complimentary for up to 10 years, Safety Connect is there for you when assistance is needed most. A stolen vehicle locator can work with police to help track and recover a vehicle using Safety Connect's remarkable embedded cellular and GPS technology. An Emergency Assistance Button (SOS) can connect you with emergency services within seconds of a health emergency, traffic accident, or other urgent situation. A related feature, the automatic collision notification connects you to a Lexus Safety Connect response center agent can assist with notifying local emergency services of the situation and direct them to the vehicle's exact location, providing the safety blanket that every driver should have, no matter how long or short the journey.
For more information on these and other Lexus applications, visit www.lexus.com or stop by Lexus of Sacramento for a demonstration.