LEXUS GENUINE PARTS VS AFTERMARKET – DON'T PUT YOUR CAR AT RISK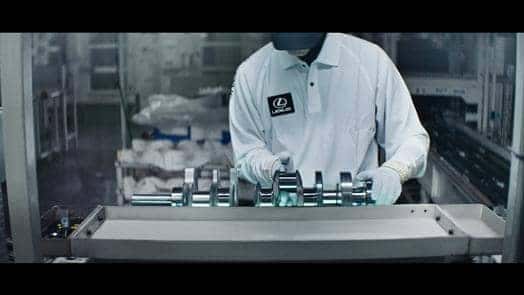 Lexus of Sacramento has been the go-to service center for Lexus owners all over the Sacramento area for years. Owners love our service. They love the fast, fixed-the-first-time results, the ease of setting an appointment, the transparent communications with service reps, and most of all, they love the fact that they can trust us.
This reputation is largely the result of the extraordinary work of our experienced, certified, service technicians who use the latest Lexus diagnostic technology to get a problem resolved and the vehicle back to optimal performance. They understand that a Lexus is an exceptional machine and that its systems can be exceptionally complex…and that's why they only use Lexus Genuine Parts.
Generally speaking, aftermarket parts are less expensive than Genuine or Original Equipment Manufacturer (OEM) parts and the argument was always about which was the better value. But as dramatic changes are made in metals, alloys, fabric, synthetics, software, connectivity, and the growing use of machine to machine (M2M) language, there is no question that genuine parts have a distinct advantage over reverse engineered aftermarket components.
Here are a few reasons why:
Quality Materials and Engineering
All auto manufacturers, Lexus included, develop proprietary "recipes" for the materials they use in their products. These secret sauce specifications are in constant flux in an effort to improve the vehicle's performance, endurance, and safety. Material strength, design tolerances, heat resistance and more are factored in to each component. Genuine Lexus parts are manufactured in compliance of these "recipes." That can't be assured with aftermarket products.
System Compatibility
The days when you could fix a car with a socket wrench, screwdriver, torque wrench and a bucket of hand tools is long gone. Vehicles, specifically the sophisticated Lexus engineered vehicles, are far more complex today. The smallest Lexus packs more computing power than any of the Apollo moon landing vehicles had. With today's integrated sensors and data collection used to monitor operating conditions, parts have to talk to each other. That machine to machine language (M2M) uses proprietary code that aftermarket manufacturers may not have access to. When you use Lexus Genuine Parts you know you have the right stuff.
Distribution
Because we are a Lexus dealer, we undoubtedly have a better inventory of Genuine Lexus Parts on hand than local auto parts shops. Don't be forced into accepting an aftermarket part just because your source doesn't have a genuine part ready to sell you. Better yet, go online and order from us by part number. We'll get right back to you and let you know when you can drop by and pick it up.
The takeaway from all this is when you use Lexus Genuine Parts you can be assured that:
• It was built by the same people who built your car
• It's made of the "right stuff."
• It will fit.
• It will perform exactly as it was designed to.
You've made an investment in your Lexus. We don't want to see that investment potentially weakened by the use of non-Lexus parts. We don't think you want that either. If you need a part just CONTACT OUR PARTS DEPARTMENT and we will be happy to help.