LEXUS PLANNING A REPLACEMENT FOR THE CT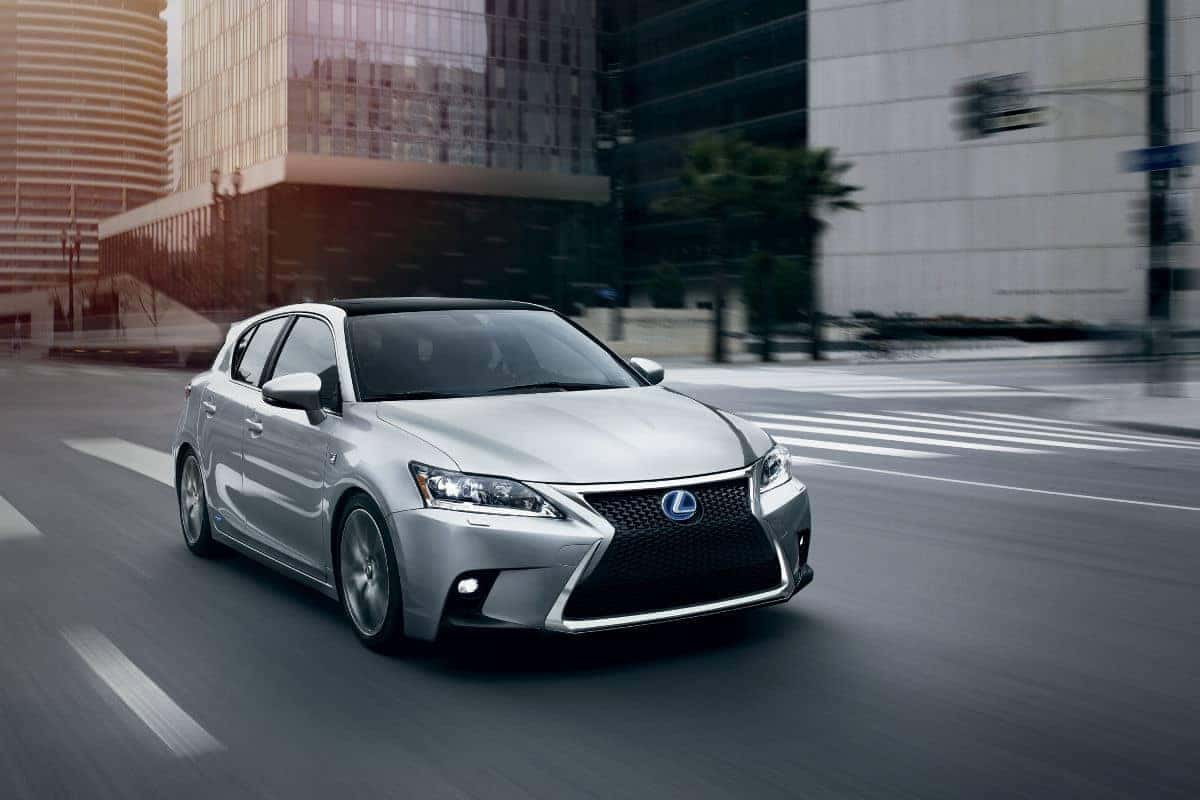 The Lexus CT hatchback first made its debut at the Geneva Auto Show back in 2010, entering into production for the US market a year later in March 2011. It was the first model to feature Lexus' now infamous spindle grille, but the CT simply failed to catch on with Americans. While it is still being sold in other locations throughout the world, Lexus announced in May 2017 that they would be discontinuing the CT in the US market due to low sales. However, word has been circulating that Lexus is now looking to replace the failed CT with a model smaller than the UX subcompact crossover. But for those that were disappointed by the CT being discontinued, don't get too excited just yet; this replacement isn't expected to arrive until 2021.
As of right now, very little is known about the CT replacement. One of the CT's key features was its hatchback style, but we're not entirely sure that that is going to be making a comeback. At one point, we even heard rumors swirling around that this CT replacement would be a hybrid crossover. It's also believed that the replacement will be positioned below the UX and will be smaller than the UX, but nothing has been confirmed as of yet.
Whether or not this new model will keep the CT name or will be revealed under an entirely new name is yet another mystery. To further add to the mystery, there's been suspicions that the vehicle will have some kind of electric capabilities. Everyone here at Lexus of Sacramento is certain that a hybrid is practically a guarantee, but some are speculating that a completely electric powertrain is not entirely out of scope of possibility. And then there's the question as to whether or not this vehicle will even be available in the United States, given the lack of success experienced with the CT. At the moment, Europe is a much more favorable market for this vehicle given the relative success with the original CT that is still sold in that market today. Then again, we could be wrong, especially considering that people don't seem to know a lot about it, since Lexus and Toyota are keeping things so under wraps.
One thing is definitely certain though: the model will be built on Toyota's new Toyota New Global Architecture (TNGA) modular platform, specifically designed to make "manufacturing plants more flexible and responsive to changes in the marketplace." [1] The ultimate goal behind TNGA is to lower costs of production, that would then allow the company to reinvest in future technologies and future vehicles, such as the replacement CT. Currently, this platform underpins a number of Toyota and Lexus models, so we have no reason to believe that it would not be utilized in the production of the replacement CT.
If you're interested in following the news on the extremely mysterious CT, make sure you check our blog. You may also want to follow us on Facebook, where we post up-to-date Lexus news every day!