LEXUS STOCKING STUFFERS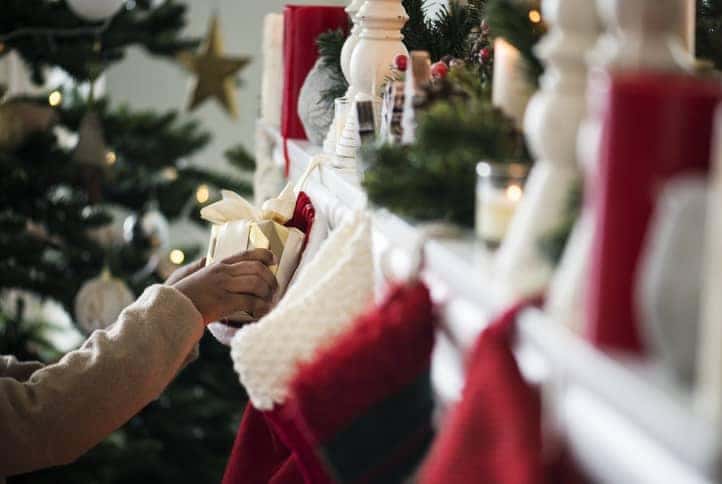 Do you have a Lexus fanatic living at home? You know the type: always the first one in the Lexus and the last one to exit, sometimes you'll find this person just sitting in the driver's seat admiring the lines of the dash and pondering the brilliance of the technology. This is a fanatic.
Is it you?
Well, for whoever in the family is hooked on Lexus, we have some stocking stuffers they are sure to enjoy. Brighten up their Christmas morning by surprising them with one or more of these accessories. Of course, if you got them for yourself, you may have to profess a new-found belief in Santa.
Lexus accessories come in two flavors: those that can actually fit in a stocking (or easily placed under a tree) and those that need to be installed on your Lexus ride.
Look the Part with Lexus Apparel
• Lexus has teamed with high-quality apparel partners like Callaway, Penguin, Pebble Beach, Travis Matthews and more to produce an array of distinctive Lexus logo clothing for men and women. From cashmere sweaters to high-tech racing polos to pull over and zip up jackets that are perfect for our Sacramento climate, Lexus has you covered…literally.
• Of course, you have to have a Lexus Logo hat. We offer five different styles for both men and ladies.
Lexus Around the Home
• Lexus has a few accessories that can come in very handy around the house. If it's your turn to bring the wine to a dinner party, keep it cool and safe in an attractive Lexus wine tote. Constructed of 100% neoprene, it provides top-notch protection and an insulating quality that will keep your favorite beverage at the perfect temperature. Fits 750ml to 1L bottles.
• On cool Sacramento evenings, you'll love this 50″x60″ reversable throw that feels like cashmere. It comes in gray and black with the Lexus logo, and is machine washable.
• Lastly, if you have kids, Lexus has three huggable, plush teddy bears. Each has the Lexus logo embroidered above its heart. The manufacturer recommends these irresistibly cute teddy bears for ages 0 and up.
Accessories for Your Lexus
• There are a number of upgrades available but not all are available for all models or model years. What we suggest is if you see something that interests you, call us and we'll check the availability and suggest an alternative if it's not a perfect fit.
• The types of accessories offered include: remote engine start, VIP security system, first aid kit, coin holder/ashtray cup, Lexus tablet holder for backseat entertainment, wireless headphone, cargo management systems, and so much more. Check the website for details.
If you're feeling the urge, skip the stocking stuffers and go straight for the garage stuffer. We've got a great inventory and we'd be delighted to see you at Lexus of Sacramento. To all our customers, employees, friends and family, we wish the happiest of holidays!!