LEXUS TO BEGIN RECALL REPAIR PROCESS IN AUGUST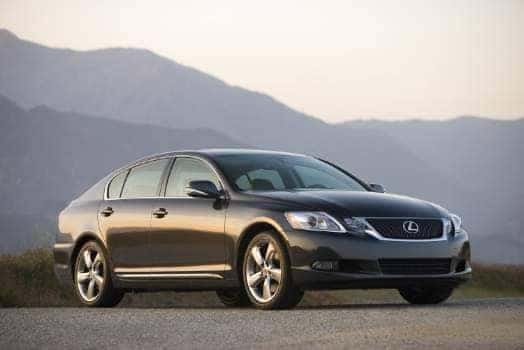 Earlier this year, Lexus announced a recall on roughly 115,000 vehicles in the United States due to a potential risk of fuel leaking in the fuel injection system. The cause has been narrowed down to a faulty diaphragm in the fuel delivery pipe whose material can harden and crack over the years potentially allowing some fuel to escape. While there have been no reported incidents of fire, Lexus is taking no chances with the safety of their customers and will begin repairs on affected vehicles in August.
The vehicles involved are all equipped with the 3.5L V6 gasoline engine and include:
• 2006 through 2013 – Certain IS350 models
• 2010 through 2014 – Certain IS350C vehicles
• 2007 through 2011- Certain GS350 and GS450H vehicles
The repair process involves replacing the fuel delivery pipe with a new unit with improved pulsation dampers at no cost to the owners.
Toyota will notify all affected owners by mail in early August with details on the process.
If you own one of the models mentioned above, and you want to know right now if your specific vehicle is included in the recall, you have two options. Have your vehicle identification number VIN handy (it will be on your vehicle registration form) and visit Toyota's recall website or, alternatively, you can find the information on NHSTA's website.
Lexus of Sacramento Committed to Making Recall Repairs as Quickly as Possible
If you purchased one of the recall vehicles, or have had it serviced by us, you already know that one of our principal strengths as a dealership is our service department. We are staffed by the best factory trained technicians, we have all the latest Lexus diagnostic tools and systems, and our service consultants are simply incomparable. We understand the value of your business and we are committed to doing everything we can to retain the trust you have placed in us.
In preparation for this project, we have ensured that we have plenty of replacement parts, our technicians have reviewed the most effective method to affect the repair, and our service consultants are ready to move mountains to make this event as convenient an experience as possible.
Lexus of Sacramento has proudly held the designation of "Lexus Elite Dealer" since 1999 and we view this recall event as an opportunity to demonstrate what we feel is an uncommon commitment to our guests.
As a retailer of luxury automobiles, we understand that our reputation as a dealer is just as important as the performance and reputation of the vehicles we sell. We are happy to report that our customer base routinely compliments the service they have received at Lexus of Sacramento and we intend to keep that trend going.
We apologize for this inconvenience and look forward to your continued business.