NEW LEXUS FLAGSHIP TOO BIG FOR OUR SACRAMENTO SALES LOT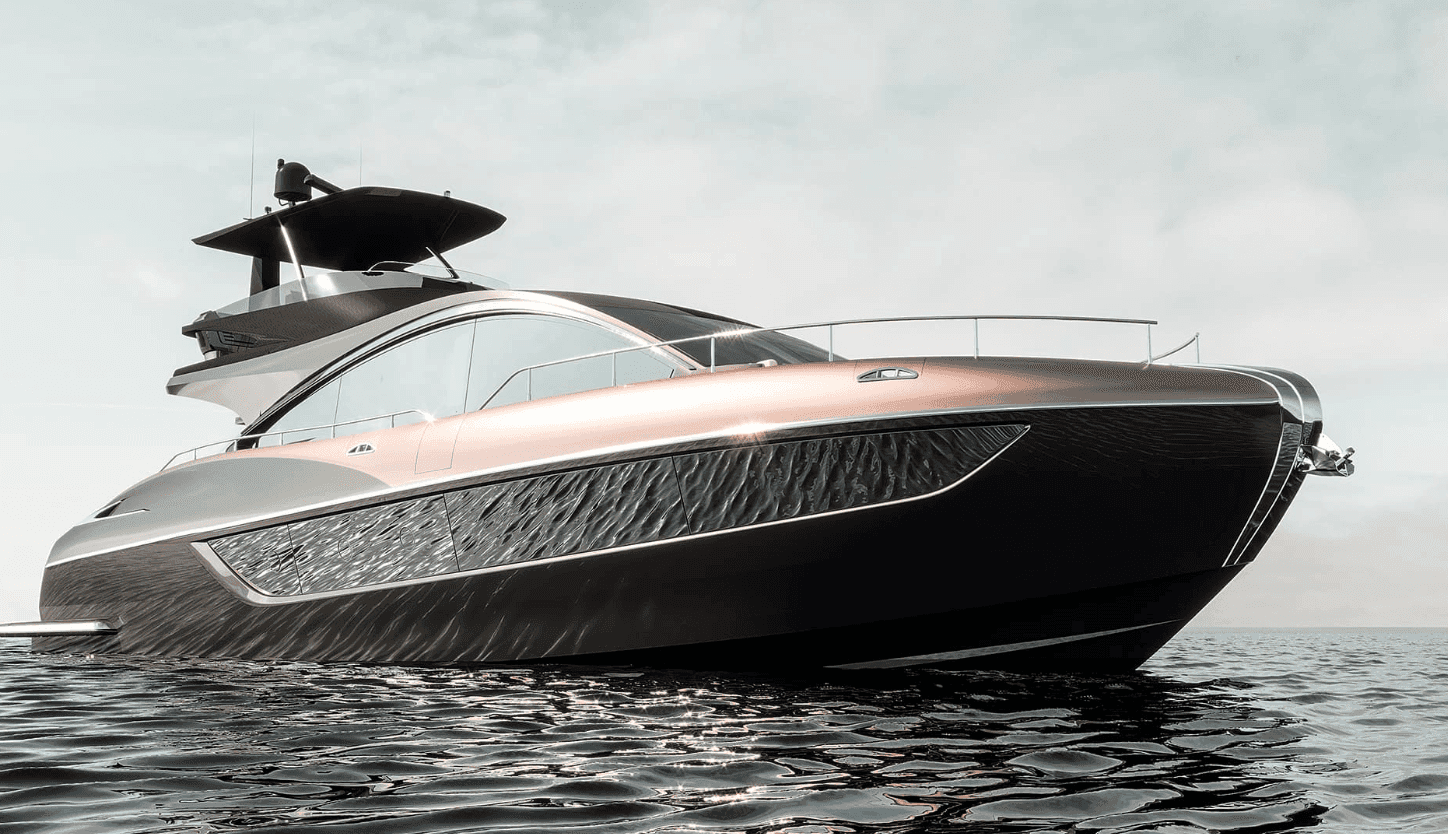 As you may know, the Lexus LC coupe, LS sedan, and LX SUV are considered the flagships of the Lexus luxury brand. In late 2019, a fourth flagship, the LY 650 will be added to the lineup and we regret to inform you that Lexus of Sacramento will not have one on our lot. It won't fit. It's just too big. To be specific, it's 65 feet long and has a 19-foot beam. That should be a hint. The LY 650 is an ocean (or lake) going yacht.
Lexus is entering the luxury yacht arena to, as Lexus executive vice president, Shigeki Tomoyama said in a statement, "present a dream-like vision of the luxury lifestyle; one where the Lexus Yacht expands the potential of Lexus mobility to the ocean."
From our perspective, the LY 650 is just another Lexus product that we can point to that demonstrates the Lexus commitment to progressive engineering, imaginative design, and of course, a thorough understanding of what luxury really is.
The Lexus LY 650 Won't Fit in Your Driveway
Not only will this 65-foot yacht not fit in your driveway, it is unlikely that you will be able to trailer it to the coast even if you own a LX 570 with its 7,000 lb. towing capacity. This boat is big, and it is powerful.
Lexus collaborated with Marquis-Larson Boat Group of Pulaski, WI, a luxury boat builder with a reputation for excellence in marine architecture and construction. That partnership resulted in an amazing watercraft with an impossibly impressive appearance, luxurious appointments, and the impeccable fit and finish that is characteristic of Lexus.
This 65-foot yacht features a wide pronounced bow, curved deck accents, and accentuated aft hips complete with 19-foot beam. Piloting this craft can be an adventure unto itself. The Captain's station is a state-of-the-art compartment perched high atop the cabin. The cabin, which is actually three lavish staterooms and a multi-purpose lunge, is awash in luxury.
The interior features built-in leather couches; captain's chairs that look remarkably like those available on the LX SUV; panoramic, wraparound windows; and designer touches on virtually every inch of the ship's surface.
Below decks this luxury yacht has an impressive powertrain. The standard setup is a pair of 12.8-liter inline-6 IPS 1200 diesel engines, each good for about 900 horsepower. If you feel like you need more than a combined 1800 hp available, an IPS 1350 version of the engine which ups the power to 1,000 hp is available.
No Yacht but Plenty of Luxurious Transport
While it's true we won't have a LY 650 on display, we will always have a fleet of impeccable Lexus coupes, sedans, and SUVs for you to peruse. The 2019 lineup is absolutely spectacular. We invite you to check out our online inventory and then contact us to schedule a personal test drive. We look forward to seeing you at Lexus of Sacramento!