THE 2019 LEXUS ES DOESN'T HAVE SIDE MIRRORS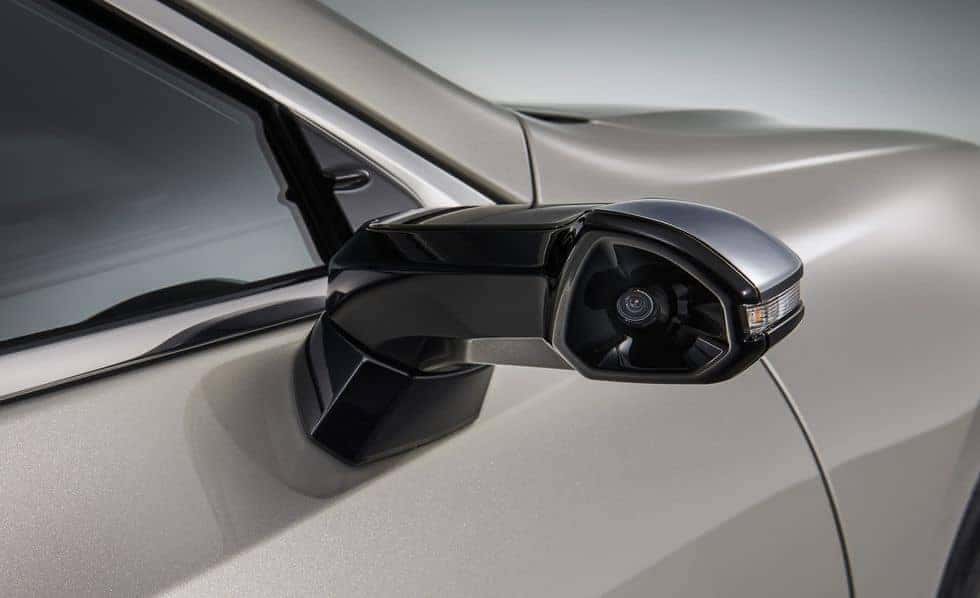 Who knew that sideview mirrors would be a thing of the past in 2019? Lexus just announced that their 2019 Lexus ES would be the first car to market with cameras instead of sideview mirrors. This marks a significant shift in car design, and Lexus will continue expanding these capabilities to the rest of its vehicles. Although this feature is only available in Japan, which legalized camera mirrors several years ago, as the functionality improves it should become available in America soon.
Named the "Digital Outer Mirror" system, Lexus claims that they have created the world's first production car that maintains a consistent camera feed from two exterior cameras mounted outside of the windows. With a pair of 5.0-inch screens perched on top of separate pillars, Lexus suggests that this will provide drivers with increased visibility.
These camera mirrors are also significantly smaller than the normal, conventional mirrors, and Lexus suggests that this will provide cars with a number of benefits. For example, the camera mirrors will reduce wind noise while providing drivers with increased outward visibility. They also easily retract in case you are driving through a tight area. Further, some experts suggest that the camera mirrors will also cut down on aerodynamic drag, which may lead to increases in fuel-economy.
On the inside, these cameras may initially appear as infotainment systems. However, they are much more effective in protecting drivers from any form of crashes as they offer a much more-extended view behind and to the sides of the car. As a result, many safety experts have begun to praise these camera-mirrors as a groundbreaking innovation to cars. The interior screens are also reported to provide a crisp, detailed view of the road during the day and night, regardless of the weather. These could quickly develop into the latest, top safety-feature, and Lexus is well ahead of the rest of the competition in implementing these into their fleet of cars.
Lexus also states that the field of view from the camera will change whenever you utilize a turn signal. As they are housed in a sleek, metal casing, Lexus's cameras will add a distinctly futuristic vibe to any vehicle. Since they have been a fixture on concept cars for decades, it is extremely exciting to watch them finally become a reality in Japan.
While we wait for legalization of camera mirrors in the US, Lexus will continue using information gleaned from the car's release in Japan. Soon, these camera mirrors may be situated on cars all along the roads. In the meantime, be sure to stop by Lexus of Sacramento and check out the other phenomenal Lexus vehicles.