THE PERKS OF THE 2019 LEXUS LC 500H HYBRID TECHNOLOGIES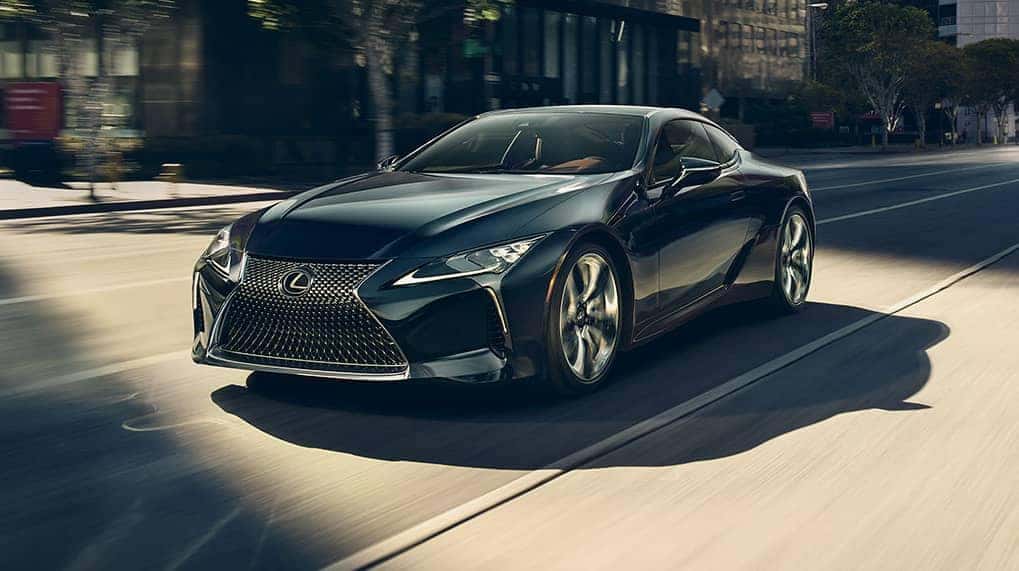 With a newly retuned hybrid system that enhances and supports the overall driving quality of the Lexus LC 500h, Lexus has released an entirely unique vehicle that has a variety of features. With a sleek, high-end cabin with luxury interior materials, the LC 500h is an extremely well built car that is absolutely eye-catching. However, one of the major features of the LC 500h is its hybrid technologies that maintain a number of perks.
Under the beautiful hood of the LC 500h rests a 3.5-liter V6 engine that is paired with two motor-generators. With a two-motor hybrid continuously variable transmission as well an Aisin four-speed automatic, this dynamic duo can produce nearly 354 horsepower. This further increases the overall range of the vehicle. In other words, Lexus has crafted a delightfully speedy car.
This unique hybrid driving system is packed with a number of innovations from Lexus that make it one of the top hybrid vehicles on the market. On the inside, the interior is equipped with both leather and trim accents, and Lexus has infused the entirety of the inside with luxury and attention. Plus, the easy-to-use infotainment system will keep you updated on the status of your hybrid vehicle. This infotainment system is a key element of their design that incorporates the hybrid technologies throughout the vehicle, as it will allow you to continue monitoring the status of your LC 500h.
Once you hit the road, this proprietary Multi-Stage Hybrid is incredibly distinct from any other vehicle on the market. With the help of the unique transmission, it almost feels as if the gears in your car are shifting even without the gas engine running. Plus, the car is free from the high-rpm droning that is common in most vehicles equipped with similar hybrid systems. According to the EPA, the LC 500h will maintain nearly 30 miles-per-gallon combined in the city and highway.
With a number of modes available, including Sport and Sport+, the Lexus LC 5000h feels uniquely responsive. In fact, it feels almost like a standard gas engine whenever you are driving it across the freeway. The responses from the car are smooth, and overall, it offers consumers an exceptionally comfortable drive. Further performance-enhancing options are also available for the vehicle that will further enable you to customize it to your distinct tastes.
Overall, the Lexus LC 500h stands far apart from any other competition that is available on the market today, and its number of features will allow it to remain one of the top hybrid vehicles for the foreseeable future.
Here at Lexus of Sacramento, we are excited to offer you the chance to fully appreciate this innovative vehicle. Contact us and see when you can stop by to test-drive the new Lexus LC 500h.